9 things to consider when sending a resignation letter email - Tips & Samples
---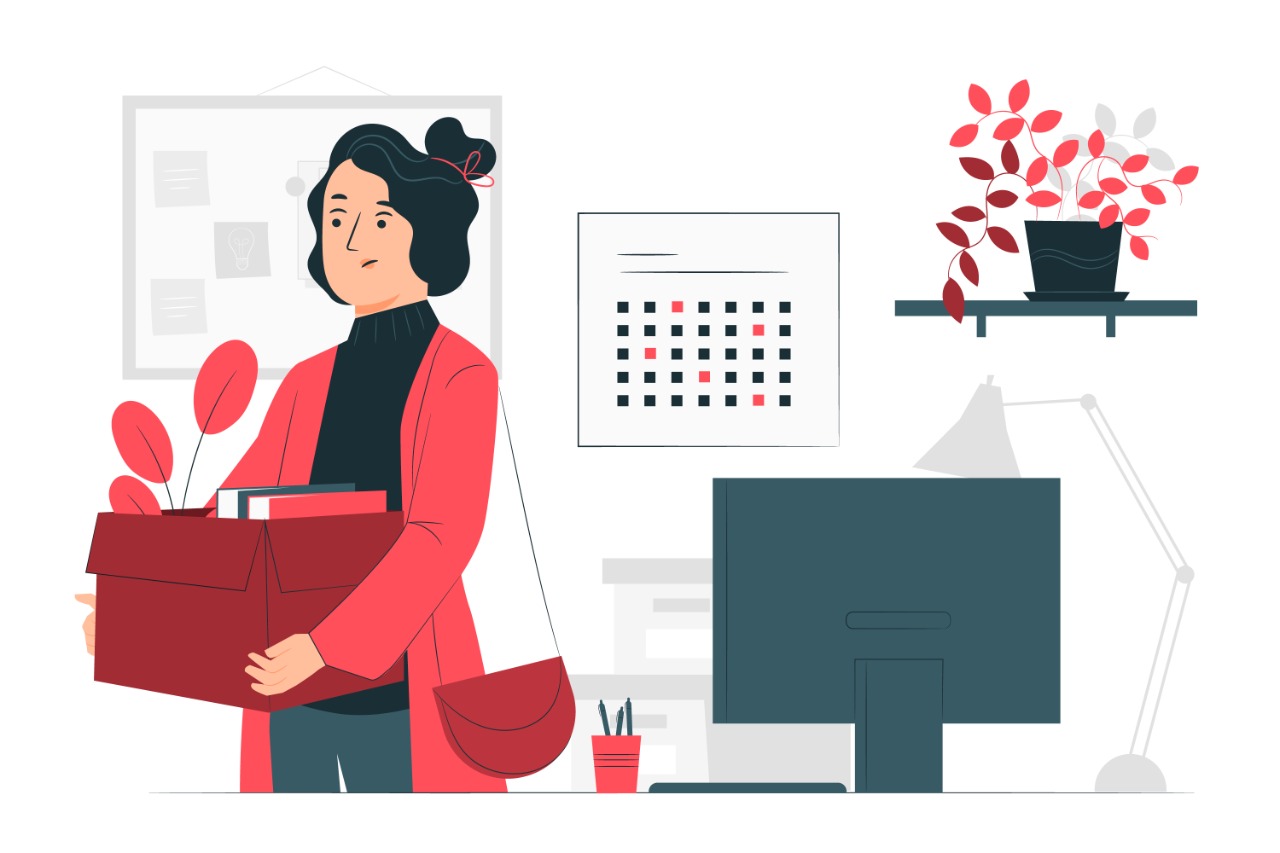 If you want to avoid resigning in person and there is a provision that you can resign by sending a resignation letter email, you must take care of a few things before and while drafting the message.
Also, in the case of most remote jobs or if there is no interaction with the boss, sending a letter of resignation email is the only choice.
In this blog
Resignation email tips
Things you must take care of and include in the resignation email:
1. Clear resignation letter email subject line that states the purpose
Unlike cold marketing emails that require catchy subject lines to increase the opening rate, your resignation letter email will most likely be opened. However, you must write a proper resignation letter email subject line that tells that the purpose of the email is to quit the job.
Tips to write a proper resignation email subject:
State the purpose
Keep it simple and straightforward
Write 'RESIGNATION' bold and clear and include at least one of these: your name and date you want to leave the job.
Sample resignation email subject: RESIGNATION as of 18-05-2022 John
Likely, your boss will not open the email. However, the HR manager will get back to you to address the issues if any that might have led you to draft a resignation letter email.
2. Polite and respectful gestures
How we address others says a lot about our personality. Besides, you would prefer to maintain a healthy relationship with the company you have been in association with your career. Hence, it is important to keep mutual respect and look forward to growth and prosperity.
Avoid being in a bitter situation even if you have enough reasons to be rude and angry.
3. Mention the date of leaving
To save yourself from an altercation later, you must take care and mention the date you wish to leave the company that is following the notice period specified by the company. Otherwise, it may hamper your plans ahead. You may get stuck while missing out on opportunities ahead.
4. Keep the resignation letter email short and crisp
Formal messages are anyway meant to be short, crispy and to the point. Similarly, you must keep your letter of resignation email short while including every important detail required.
While you may get driven by emotions to jot down honest opinions, the reasons that made you take such a decision, you must hold your breath to restrict yourself to the necessary details only in your letter of resignation email.
5. Avoid stating too many details in your resignation letter email
It is always better to exclude details like the reason for the job change, details about the next job if any and others since they are in no way of help. Instead, it may put you in trouble.
Also, unnecessary details may feel boring and unpleasant to the boss and HR manager.
6. Assure availability for assistance in your letter of resignation email
One's association with a company teaches many things. And when you decide on quitting, your replacement may need you to educate him regarding things. Hence, in your resignation letter email, you must offer to provide required assistance while you serve the notice period and later if required.
It shows your goodwill and a positive, appreciable attitude towards things.
7. Mention the remuneration and other benefits pending
You may consider specifying compensation details if any remains from the company's end. This will relieve you of inconveniences later.
Independently, you can also send an email regarding the same to the HR manager.
8. Recheck your resignation letter email for mistakes or improvement
Ensure that you properly specify every essential detail and that the message is conveyed humbly. Proofreading is also required to identify missing details and optimization of the typed message for a meaningful conversation.
Hence, proofread your letter of resignation email several times before hitting the send button.
9. Include personal communication details
In case communication is needed to be established later, you may consider including your contact details in your letter of resignation email. The personal contact details maybe your email address, and reachable phone number.
The need to establish contact may be for several possible reasons like your know-how relating to the position you hold and responsibilities you bear. Hence, it is always an appreciated gesture to provide personal contact details.
Resignation email template and samples
Resignation email template
Subject: RESIGNATION [your name]
MR/Ms Name (of your employer),
Para - 1 (must)
Clearly state that you have decided to discontinue. Specify your last working day (date the resignation will be effective from). Additionally, you might state the reason for leaving the job. It is not necessary, however.
Para - 2 (better)
You might want to express gratitude, thank you employer for the opportunity and personal growth while working in the company.
Para - 3 (optional)
You may offer assistance. Say, in training a new employee, ensure availability on call or email for the next few days or further. You may also include your personal contact information.
Conclude
You may conclude your resignation email by a "Thank you" followed by your name.
Resignation email examples : John's resignation email
Subject: RESIGNATION JOHN
Mr. Steve,
I write to state that I have decided to discontinue from the position of digital marketing associate in your company. My last working day will be 31-12-2022. Additionally, you might state the reason for leaving the job. It is not necessary, however.
I thank you and all the peers for such a wonderful opportunity and support throughout. Also, I am grateful for the learnings and new skills that I have gained at work.
I would be glad to offer assistance, if needed, in training a new employee (a replacement), and ensure my availability on call or email for the next 30 days or further.
Thanks & Regards,
John