How is an Executive MBA different from a regular MBA?
---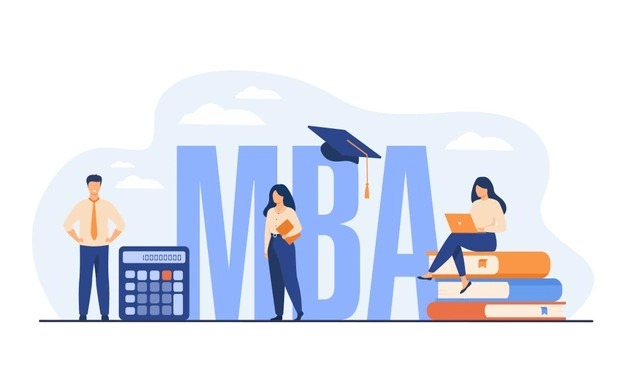 Stakeholders put into the business of planning courses and programs are required to come up with ways to simplify how courses could be pursued. In the business administration field, one such development has led to MBA aspirants questioning, "What is the difference between MBA and Executive MBA?".
In recent years, the popularity of executive MBA has made an impact in improving the management skills of business professionals who otherwise could not have found the opportunity to pursue a full-time MBA program due to the lack of time.
Key differences

MBA
Pursued by non-working students
Full-time
2 years program
Eligibility: Graduation degree
Executive MBA
Pursued by working professionals
Part-time ( Weekend classes are available)
1-2 years program
Eligibility: Graduation degree + work experience
Which is right for you?
If you already have experience in a corporate organization handling day-to-day business managing projects, you must prefer pursuing an executive MBA. However, if you are a graduate young professional ambitious for experiencing and learning from the basics of business and management you must opt for a full-time MBA program accurately designed to teach you from the beginning the what's and how's of MBA.
However, as a working professional with significant experience, you would prefer to learn the nuances of business ahead of the basic essentials. This is where an executive MBA becomes the right choice where one can improve one's management skills, polish one's understanding while still continuing to earn to afford the program fees and meet other expenses.
What will you learn in an Executive MBA program?
Essentially, in an executive MBA program, you will learn all the aspects of business in a better way. You can take the opportunity to enhance and add to your skills and qualities like leadership, management, and other intricacies of management.
What is the difference in terms of academics and curriculum?
The academic content of executive MBA essentially mirrors those in a regular MBA program. Hence, course options available to pursue do differ. The courses, thus, available include:
Marketing
Finance
Human Resources
Operations Management
Healthcare Management
A considerable restriction, however, is that one has to qualify for the compulsory duration of working experience. Generally, 2-5 of experience is asked by colleges and universities across the world as eligibility criteria for pursuing an executive MBA program.
What is the outcome - MBA vs Executive MBA
Although, both MBA and executive MBA programs lend the same degree, the level of understanding from the course that the individuals absorb differs massively. For working professionals, an executive MBA brings tons of scope for promotion and growth. And for fresh graduates, it brings a number of new opportunities in terms of new jobs or starting one's own enterprise.
Promotions and Salary
On successful completion of an executive MBA program, the positions of a business professional and remunerations are highly like to increase to a decent level. One may work as:
Sales executive
Brand manager
Customer support executive
Communication manager
The average salary may go up to 15 lakh. Also, one gains the confidence to start one's own venture.
Conclusion
Although both MBA and executive MBA are postgraduate programs, the learnings are perceived differently owing to differences in mindset and prior experiences. Also, for a working professional, it is highly recommended to go for an executive MBA over full time in order to leverage the opportunity to their advantage.