List of Engineering courses after 12th Science
---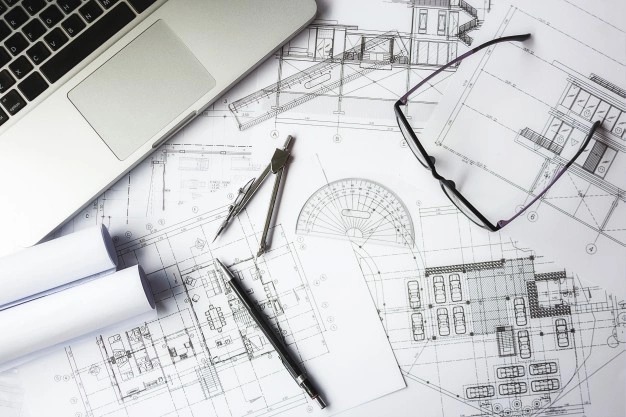 Engineering courses have seen a diversification in ample areas with new specializations adding up. However, a few engineering courses are more popular than the others. You may get perplexed finding the best engineering courses after 12th owing to opportunities they offer both in terms of learning and rewards.

Engineering courses after 12th for a secure career
Read on to explore the list of the best engineering courses after 12th to find one for you.
Computer Science Engineering
Computers made fascinating developments to take everyone by surprise. For years, four years Computer Science Engineering has been the first priority of Computer Science enthusiasts. Besides, other degree courses like bachelor of computer application (BCA) and B.Sc in computer science are also opted by many.
As a computer science engineering student you will learn to deal in hardware and software and be entrusted to bring innovation in the same through your analytical and futuristic vision. To summarize, for years computer geeks have participated in easing businesses across sectors due to their problem-solving approach and mindset.
Electrical Engineering
Electrical engineering is all about studying, operating, and innovating devices and techniques that use electricity. As an electrical engineering professional, You will be equipped to take care of electrical components.


Information Technology
Demand for information technology engineers has grown across sectors. Today, almost every corporate organization, bank, and hospitality service need IT engineers to take care of their information processes, their management, and the security of confidential data.
Mechanical Engineering
As a mechanical engineer, one is required to design and manufacture mechanical systems. Thus, the mechanical engineering courses are designed to teach you to analyze and turn ideas into mechanical systems that function a certain way as designed and formulated.
Electrical and Electronics Engineering
Electrical, electronics, and computer systems constitute the "Electrical and electronics engineering" course. As an engineering graduate in this respect, you may find other opportunities like CAD technician, design engineer, network engineer, and sound engineer.
Biotechnology
Biotechnology engineering is among few of the best engineering courses that have made an advent almost recently and have ample opportunities. One is required to best utilize one's mathematical abilities to find out answers to biological problems. Immunology, biostatistics, genetic engineering, and microbiology are some of the popular specializations.
Civil Engineering
Civil engineering courses are among the earliest engineering courses that have retained their importance and opted by thousands of engineering aspirants. The work profile of a civil engineer involves planning and designing various construction projects across various architectural structures.
Automobile Engineering
The automobile sector itself is a vast discipline and hence requires specialized attention on the planning, designing, and manufacturing of automobile systems. Also, it is the automobile engineer who is entrusted to take care of the safety and security provisions throughout the manufacturing.
Additionally, today innovation in software and AI technology is a growing leap and bound to improve how the automobile sector looked earlier.
Aeronautical Engineering
Designing and developing aircraft is undertaken by Aeronautical engineers. Since research and development are involved, the course of aeronautical engineering becomes a lucrative option sought after by many engineering aspirants.
You may find opportunities to contribute to innovating technologies in the aviation and defense system and hence participate in designing, constructing, and testing spacecraft, missiles, and commercial aircraft.
As an aeronautical engineer, one may find employment opportunities in:
ISRO (Indian Space Research Organization)
Defence Research and Development Laboratories (DRDO)
Hindustan Aeronautics Limited (HAL)
National Aeronautical Laboratory
Agricultural Engineering
The agricultural engineering course is designed to help students learn how they can innovate in technology to bring efficiency to the agricultural process. The prime idea is to help reduce manual labor.
Besides, ideas that receive appreciation are in compliance with sustainability while also ensuring the growing need for food and other agricultural derivatives.
Mining
One of the popular engineering courses after 12th, mining is a known term, popular among engineering aspirants who have an interest in the extraction of minerals due to mining. Some of the popular aspects that a mining engineer gets associated with include metallurgy, excavation, and exploration. You will be actively participating to accomplish the job of extracting valuable ores that could find utilization.
The minerals or natural resources could range from coal, petroleum, and other metallic and non-metallic entities.
Additionally, you will be required to attain knowledge of other disciplines that include geology, a section of civil engineering course, and a few sections of management, law, and economics.
The discipline requires one to have a vast knowledge about the subject to accomplish hectic tasks of mineral extraction. However, mining engineers are compensated well.
Some of the top corporate organizations hiring mining engineers include:
ONGC
Coal India Ltd.
The Indian Bureau of Mines
NALCO
TISCO
IPCL