Choosing the Right Courses & Career Options After 12th – Science, Commerce & Arts
---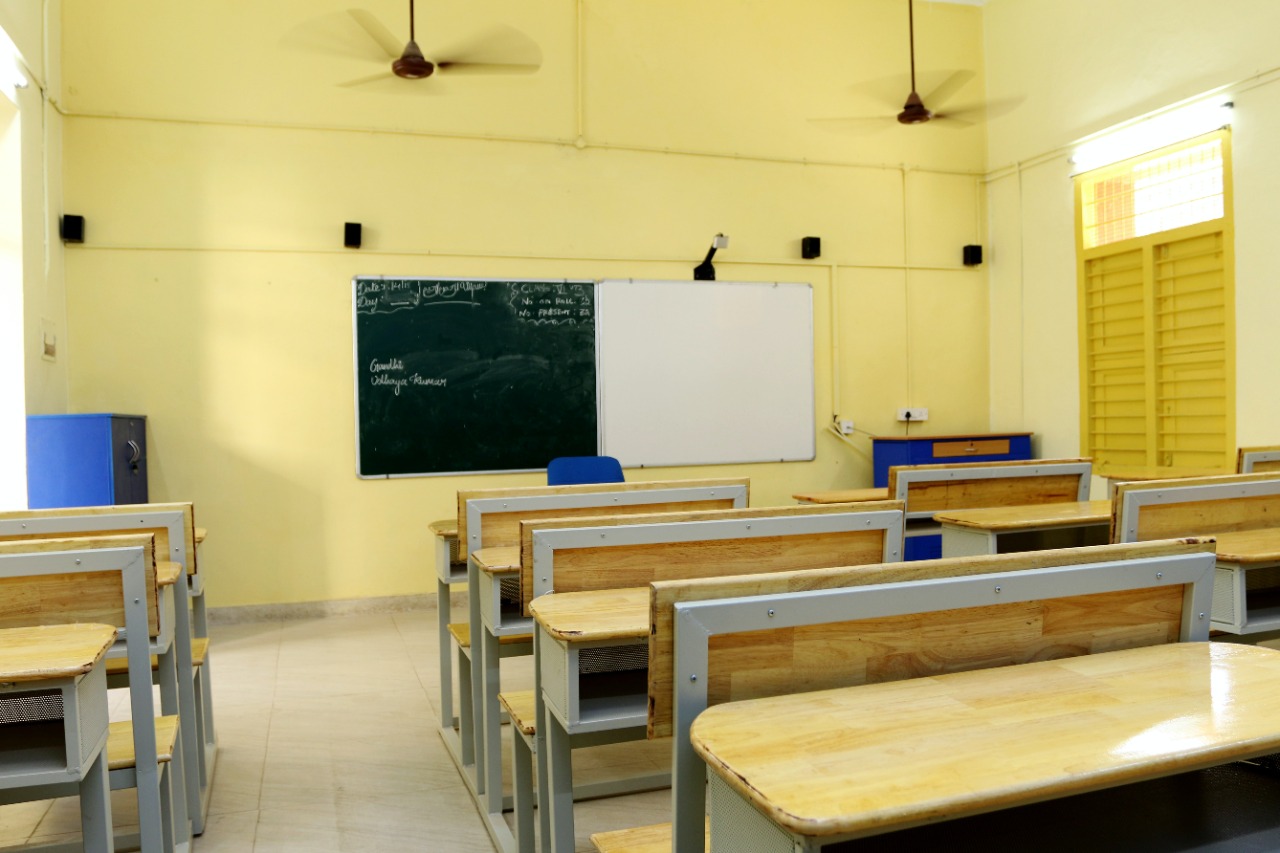 You're probably heading towards a whole new space, perplexed, not sure, seeking advice, and living sleepless nights figuring out as to what must you opt for among the career options after 12th.

You're either aware or you're not about the seemingly endless list of career opportunities after 12th owing to demands for specialization. Irrespective of that, we know, more the options, the greater the confusion.
However, you can always shorten this list by applying the method of elimination. And here, you can cross out the fields that you are not at all interested in or have least interest in.
Sounds like life will get better, right?
Yes, and now let me ask you a question. Have you not come across this essay title, "What would you do if you are made the Prime Minister for a day"? I'm sure you have.
Well, a similar question is doing rounds among people in jobs, which say, "What would you do if you were given a chance to go back and choose your career options after 12th.
There are engineering graduates (working as sales executives), yelling days and nights, trying to convince that what they are selling is worth a buy.
There are yet many examples similar to that. And you definitely don't want to end up in a position like that. Probably, they failed to receive the right career guidance after 12th.
Why is it important to avail career guidance after 12th?
'What can I do after 12?' is a common question which has been troubling the young minds year on year. Some are confused regarding stream, whether science, commerce, or arts. Others in regard to courses, yet another section regarding college selection. Hence, it becomes important to avail career guidance.
Remember, your guide could be anyone who has had experience going through the process and has come up victorious. It could be your parents, your elder siblings, or even a senior who is contended with his/her decisions in opting for a career path and relevant courses.
Besides, if you are not sure whether or not people you are associated to could be greatly helpful in making such a crucial decision, you can always go for professional career counselors who are absolute experts in their job.
And, if you are into scanning through courses and segregating one that could best suit your interest, you have landed the right place. This article goes into detail on career options after 12th for science, commerce & art students.
Career options in science after 12th & courses available
Undergraduate courses in science after 12th could be fascinating and attractive enough to lure young adults into opting for one of these popular courses with a wide range of applicability, scope, and job opportunities.
Additionally, remuneration & salary structures often tend to attract a lot of them. Consequently, it is highly important to assess your compatibility with a certain field and match the required aptitude and skills to those you possess.
However, it cannot be denied that these required skills can always be cultivated, provided you are really passionate about having a career in science after 12th. Monetary perks and benefits must not influence your career decision.
Assuming that you are on a guided path and know that science is your thing, we have come up with courses that would teach you to adapt to the science and technology environment moving on.
B.Sc. & engineering offers a number of specializations in science, the most popular & sought-after courses in science after 12th are listed below:
Bachelor of Science in:
Physics
Chemistry
Mathematics
Computer science
Information technology
Interior designing
Nursing
Nutrition
Agriculture
Biotechnology
Botany
Zoology
Psychology
Graphics & animation
Bachelor of Technology in:
Computer science engineering
Electrical & electronics engineering
Electronics & communication engineering
Civil engineering
Chemical engineering
Mechanical engineering
Automobile engineering
Aeronautical engineering
Biotechnology
Automation & robotics
Bachelor of computer application
Bachelor of Architecture
Bachelor of Pharmacy
Bachelor of Medicine, Bachelor of surgery
Bachelor of Physiotherapy
Career option for commerce students & available courses
Have you found yourself possessed with curiosity to learn how the economy works, how simple yet influential the barter system gave rise to money & exchange, and how demand and supply affect the market?
If yes, then an undergraduate course in commerce sounds like your 'go to' field, the immediate next destination. And here begins your hunt for the best career option after 12th commerce.
Besides, even if mathematics is not your thing, you can still opt for commerce courses without maths and go for some of the best career options after 12th commerce.
You can opt for one of the following courses in order to pursue some of the most desired careers in the commerce domain:
Chartered accountancy
Bachelor of commerce
Bachelor of business administration
Bachelor of accounting & finance
Bachelor in banking & insurance (BBI)
Bachelor of economics
Bachelor of commerce in the financial market
Career options in arts & available courses
Career options in arts after 12th are so much to decide from. Those into arts & humanities have got plenty of course options that could shape one's skills and personality.
Those making the early decision to go for arts education usually have high aspirations. Great authors, writers, bloggers, and officers in administrative services are often gifts of arts education. Besides, growth in creativity and analytical thinking through courses in the arts stream knows no boundary and can be accomplished by choosing from the following few course options:
Bachelor degree in:
Arts
Fine arts
Law
Journalism & mass communication
Business administration
Hotel management
Interior designing
Fashion designing
Government jobs – Administrative services
Importance of choosing the right career option early
The earlier, the better. Certainly, you would not want to apply hit and try various things. And, this calls for early assessment of one's own strengths and weaknesses. Starting early and sticking onto a specific career path is extremely important to avoid confusion and altercations in life owing to the rising competition every single day. It is evident that those who held confusion for a long time ended up messing with their career and landed on compromised job roles that they could never appreciate.
The final piece of advice
Being wise and intelligent is important. It is equally important that you be wise enough in deciding where you want to be in years to come. Besides, as young adults, you are likely to make mistakes. Therefore, it is advisable to avail of career guidance after 12th.
However, in recent years such mistakes have come down to a great extent. The basic piece of information, guidance, and support in making decisions, and analytical pieces of trending, evolving, and in-demand career options, and their success stories are easily available. All these have done wonders in reducing one's chances of making wrong decisions.
Thanks to the evolving awareness which has proved successful to some extent in slashing down forced career decisions born out of expectations, family traditions, or comparison.
Also, there are a plethora of options available after graduation which are meant to amplify your knowledge in a certain domain, add related expertise, and sometimes mend for the wrongly opted career option after the 12th.
Your decision affects people related to you. So, be careful, and be wise.