What will be your job as a career counselor?
---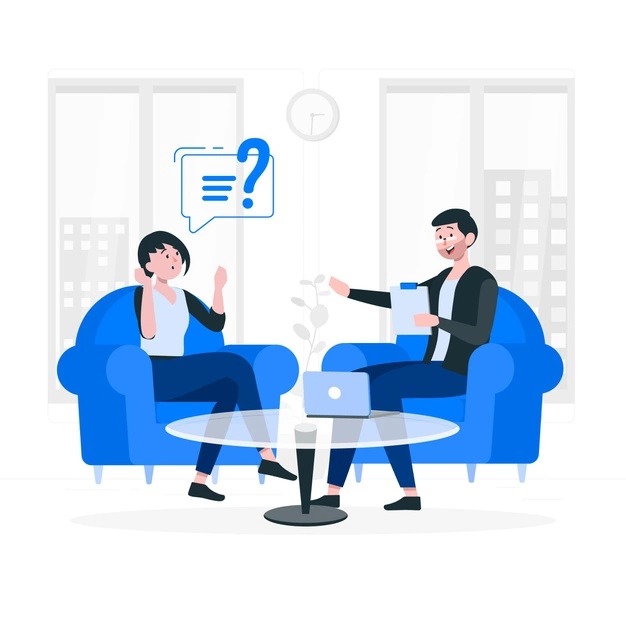 Broadly, your job as a career counselor will be to attend to confused souls and lead them towards the right path. You will be a guide to those who are uncertain about their career goals. Your endeavor will help ensure that going ahead, your client does not have to suffer the evils of job dissatisfaction, remain underpaid, or have to change career paths.
Talking about the statistics, in recent years, nearly 4 million people in America have been resigning every month and millions of others in the rest of the world. All such issues have erupted to create space for career counseling firms to evolve and solve these alterations among generations yet to make their advent in the job market. Thus, there have been numerous openings offering jobs as a career counselor.
Who is a student counsellor?
A student counsellor is also a career counsellor who works with students in academics, career, and other related issues. During the course of career counselling, a student counsellor may be required to establish communication with parents, educators, and those related to the student.
A student counsellor employed in a school is required to work with students to adjust their expectations and attitudes to achieve the best possible grades. Additionally, a student counsellor may be required to provide students with one-on-one emotional support and guidance.
Responsibilities of a student counsellor
helping students navigate the school/college system
help students build a career and plan their futures
help parents and educators find the right resources for their children to excel in their grades
provide assistance and information to students and teachers to improve their mental health
Student counselor workload and areas of working
Student counsellors work in many areas, including health and social services, education, and other services.
A Student Counsellor usually works full-time for 42 hours per week. They can be found at a university, college, school, a career counselling firm or an edutech company.
Some Student Counsellors are employed in call centres or work as part of an institution's counselling service.
The average age of a Student Counsellor is 30 years old. It reflects the diverse age profile of this occupation. It is considered a growing profession, and there is ample opportunities for a Student's counsellor. A student counsellor may be a clinical psychologist, or a student counsellor may be a school psychologist.
What skills must you have to best accomplish jobs as a career counselor?
People in the business of career counselling must be well-versed in English and have good interpersonal skills to ensure success in the profession.

While some are born to solve people's problems, others gain such skills over a period of time. Also, there are professional courses that make you an expert at counseling people .And, in the sphere of academic and career counseling, skills that will help you in your jobs as a career counselor are-
You must excel in your interview skills.
You must develop the ability to earn your client's trust.
You must develop strong knowledge on education and career.
Analytical skills to clearly understand a client's problems and guide in the best possible way.
What kind of guidance will you be lending as a career counselor?
While there are some fixed kinds of guidance that are recurring for several young adults and people already on the job, you may always expect some exceptional cases. Let us glance at some of the written roles of a career counselor. Both in the short span and in the long run.
Immediate Guidance
It is never too late to avail guidance. However, the sooner one realizes the better it is. You may encounter clients seeking immediate guidance for one of the following:
Writing a quality resume is not easy. You may be required to help your young client in writing a quality that stands out when it reaches the hands of employers. The first-time job seekers are likely unaware of the dos and don'ts of resume writing.Hence, filling the gaps in their resume content and correcting the mistakes shall be your responsibility.
So many things have to come together to enable one in finding a job that one may be dreaming of. Also, traversing through the right channels, and job platforms and later saying yes or no to jobs asks for valuable assistance. In such cases, your job as a career counselor will be to form a valuable assistant to your client.
Acing interviews is more about psychology, being in the moment, presence of mind, and possessing necessary traits that make one confident. Besides, it is also about preparation. Mock interviews do help people ace the real interview. You may find clients seeking help preparing for some specific exam interviews or high-profile job interviews that require expert assistance.
Long-term Guidance
Planning to begin one's career
This is the most delicate phase, more vulnerable to mistakes in general and in deciding a career path. Sometimes you may encounter young adults who stand clueless as to what they must opt for. It may require you to educate, and train them to identify their skills and personality. Further, match their skills to career options that may intersect.
Transition into another career
The decision to switch to another career requires one to reassess one's skills and career interests. So, in such cases, your job as a career counselor will be focused more on helping your client accomplish such values, conducting assessment exercises and personality tests.
The transition from a full-time job to full-time retirement must not come suddenly. It may seriously impact one's financial requirements. Nowadays people prefer easing workload as they approach retirement age. Hence, you may get contacted for counseling where you are supposed to provide inclusive advice on how one may transition from a full-time to part-time and eventually sit on a full-time retirement.
Remember, your job as a career counselor shall not be restricted to these tried and tested situations. Besides, in the early days, every new case you have to tackle may likely seem difficult. You must be ready to be flexible and constantly work on finding ways to cater to serious and complicated circumstances your next clients may find themselves in.
What will not be your job as a career counselor?
As a career counselor what you must refrain from is:
Deciding a career path for a client
Telling a client which job to take
Deciding the career path for a client when they want to switch career
To summarize, your job as a career counselor is not to decide things for people they happened to attend in their profession. Instead, you will be working to understand and figure out the most appropriate way forward and suggest the same.